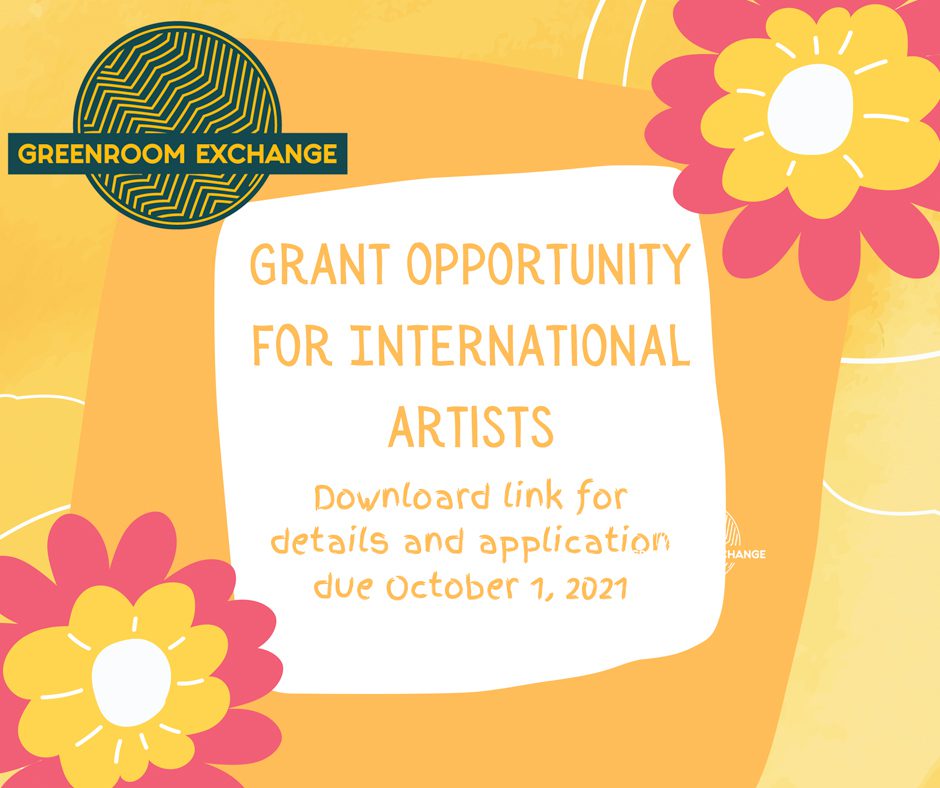 DESCRIPTION: GreenRoom Exchange has a fund to support international artists residing in Kentucky. In line with our mission statement, we are awarding commissions to artists whose work celebrates traditions beyond mainstream American. The grant is to be used to create new works in any category of music, dance or visual arts.
ELIGIBILITY: International musical, performing and visual artists who want to show case their country through artistic expression are eligible to apply. (will need the ability to receive funds – W-9 or Social Security Number) We ask for a willingness to cooperate with GreenRoom Exchange and participate with the community of Lexington, Kentucky to allow us to showcase your work, virtually and/or in-person in the future. We ask that you identify a sponsoring community agency to facilitate this process, if needed.
AWARD PROCESS: A panel of GreenRoom Exchange Board members and advisors will review the submissions and conduct a brief interview with the artist (via Zoom) to hear application details and answer the panel's questions.
SUBMISSION DEADLINES: Application must be received by October 1, 2021. Recipients announced Oct 15, 2021 with the finished product delivered by December 3rd, 2021.
GRANT AWARD: Request $500.00 – $800.00 if awarded, half of the amount is given when the project is started, and the remainder is provided at the completion of the project.
For questions please contact: Connie Milligan connie@greenroomexchange.org 859-806-8910 or Lee Carroll lee@greenroomexchange.org.
GreenRoom Exchange Mission Statement: GreenRoom Exchange creates international cross-cultural experiences, bringing artists and musicians from other countries to work with local artists, expanding our understanding of their cultures, enriching our community. For more information go to www.greenroomexhange.org
WHEN:
Fri - Oct 01, 2021 to Fri - Oct 15, 2021
TIME:
All Day
WHERE:
World Wide
VENUE:
GreenRoom Exchange